Welcome to The Surgery Horndon-On-The-Hill
The Surgery Horndon-On-The-Hill is situated at the top of the hill on the High Road opposite the Bell Inn Public House.
Our Mission and Vision Statement
We strive to be compassionate and caring with the purpose of improving the health, well-being and lives of those we care for.
Latest News
The public can really help the NHS to deliver our vaccination programmes effectively to those who need it most. Taking these simple steps will help us to help you.
The NHS will contact you when it's the right time to come forward, so please don't contact us to seek a vaccine before then.
Please act on your invitation when it arrives, and make sure you attend your appointments when you arrange them.
In the meantime, please continue to abide by all the social distancing and hand hygiene guidance, which will still save lives.
The latest information on the COVID-19 vaccination programme is online at
www.nhs.uk/conditions/coronavirus-covid-19/coronavirus-vaccination/coronavirus-vaccine
and we advise checking there first if you have questions about the safety or effectiveness of COVID vaccines, or your priority to receive vaccination.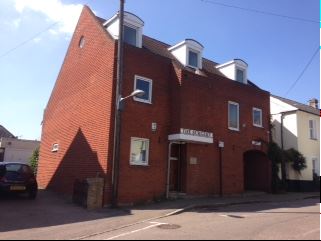 Newsletter
To receive future editions of the newsletter straight to your inbox sign up below.